Prenuptial Agreements If you are looking for legal help, look no further than The Jimenez Law Group, APC.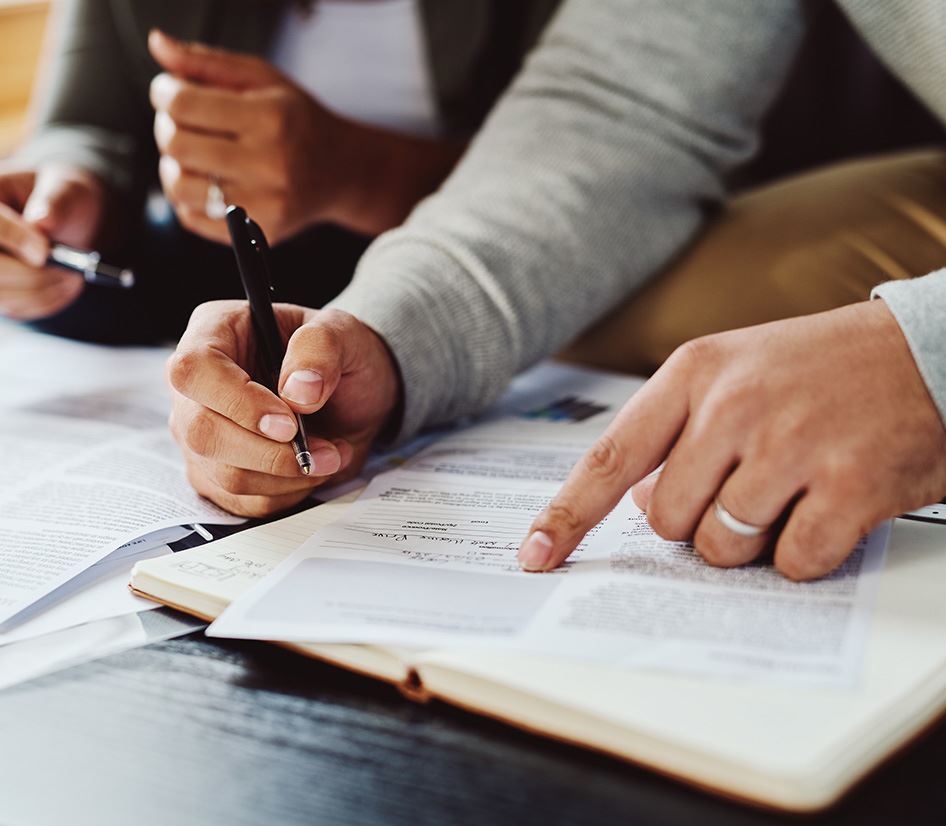 Lancaster Prenuptial Agreements Attorney
Serving Clients in the Antelope & Santa Clarita Valleys
Are you getting ready to tie the knot?
The Jimenez Law Group, APC wants to be the first to congratulate you!
Make sure you are prepared for the future with a prenuptial agreement, or prenup. It is an effective way to ensure you and your fiancé(e) are on the same page. In addition, signing a prenup often prevents a nasty divorce (should that time ever come). This is because you and your spouse will have already worked out some of the most heated issues that come with the end of a marriage.
Our experienced Lancaster prenuptial agreements lawyer can help you and your fiancé(e) work through the details of your prenup. It's important for these agreements to fit your unique circumstances, assets, and debts.
Understanding the Benefits of a Prenuptial Agreement
A prenuptial agreement, also known as a prenup, is a legal contract entered into by a couple before they get married or enter into a civil partnership. While some people may view prenups as unromantic or unnecessary, they can actually provide numerous benefits and offer peace of mind for both parties involved.
Here are some key advantages of having a prenuptial agreement:
Asset Protection: A prenup allows you to clearly define and protect your individual assets, including property, investments, and businesses, ensuring that they remain separate and not subject to division in the event of a divorce or separation. They also can help designate what happens to assets upon your death.
Debt Protection: In addition to protecting your assets, a prenup can also address how debts acquired before and during the marriage will be divided, helping you avoid potential financial burdens in case of a breakup.
Financial Clarity: By discussing and documenting your financial expectations and responsibilities in advance, a prenuptial agreement can help prevent misunderstandings and conflicts regarding money matters throughout your marriage.
Preserving Family Inheritances: If you have family heirlooms, inheritances, or other valuable assets that you want to ensure remain within your family, a prenup can outline how these assets will be protected and passed down to future generations. This can be especially helpful for parties who have children from prior relationships.
It is important to note that a fair prenuptial agreement is one that is created with the input and agreement of both parties. Each person should have their own legal representation to ensure their interests are protected and that the agreement is fair and enforceable.
If you are considering a prenuptial agreement in California, our experienced Lancaster prenuptial agreements attorney at The Jimenez Law Group, APC can guide you through the process. Contact us today to schedule a consultation and discuss how we can help you protect your assets and achieve peace of mind.
Dispelling Myths About Prenuptial Agreements
There are many misconceptions surrounding prenuptial agreements, which can often deter couples from considering this important legal document. Let's address some of these myths and provide clarity:
Myth: Prenuptial agreements are only for the wealthy.
Fact: Prenuptial agreements are not exclusive to the wealthy. They can benefit couples of all income levels by providing clarity and protection for both parties in their marriage and in the event of a divorce.
Myth: Prenuptial agreements are only for couples who anticipate divorce.
Fact: While it's true that prenuptial agreements outline the division of assets in case of divorce, they also address other important aspects such as debt allocation, spousal support, and inheritance rights. It is a proactive step to protect both parties' interests.
Myth: Prenuptial agreements are unromantic and show a lack of trust.
Fact: Prenuptial agreements are not a reflection of a lack of trust or commitment. They are a practical and responsible approach to safeguarding both parties' financial well-being and ensuring a fair resolution in case of unforeseen circumstances.
Myth: Prenuptial agreements are complicated and time-consuming.
Fact: While it's true that prenuptial agreements require careful consideration and legal expertise, our experienced Lancaster prenuptial agreements attorney at The Jimenez Law Group, APC can guide you through the process, making it as seamless and efficient as possible.
By dispelling these myths, we hope to encourage couples to have open and honest conversations about their financial expectations and goals. A prenuptial agreement can provide peace of mind and ensure a fair and amicable resolution in the future.
Requirements for Prenuptial Agreements
There are requirements that must be met and certain limitations on what can be included in the agreement. For example, matters pertaining to child custody or support are not permitted in a prenup.
Additionally, state law specifically mandates when an agreement could potentially not be enforceable under certain conditions, such as if the agreement was made non-voluntarily. That's why it's best to always consult with a qualified Lancaster attorney who is skilled in California family law.
---
Client Testimonials
Giving our clients a positive story to tell.
I had all the confidence in her and she never let me down.

Victoria S.

The love and support they have for their clients is outstanding!

Jessica M.

This law firm has been an amazing team to work with.

Elisha K.
Why Should I Have a Prenuptial Agreement?
While many couples might be hesitant to consider a prenuptial agreement, it can be a source of security for the future.
If one or more of the following apply to your situation, you may want to consider a prenuptial agreement:
---
If you own a business
If you have a degree or license in a lucrative profession
If you expect a large income increase
If you expect a large inheritance
If you own valuable properties or stocks
If you have substantial savings
If your net worth is greater than your fiancé/fiancee's
Our Lancaster family law firm can help you evaluate your current and anticipated future circumstances to determine whether a prenuptial agreement is right for you. If so, we can help you draft a valid California prenuptial agreement and ensure that every detail is covered.
Commonly Asked Questions
What Is a Prenuptial Agreement?
A prenuptial agreement is a legally binding contract that outlines the division of assets and debts should the couple decide to get a divorce down the road. Many couples enter into these agreements to protect certain assets, such as businesses or inheritances, that they want to maintain control over should the marriage end.
How Long Does a Prenup Last in California?
Prenuptial agreements take effect when a couple marries. In California, there is no expiration date for prenups, unless a sunset clause is enacted. A sunset clause in a prenuptial agreement in California is a provision that limits the validity of the agreement to a certain period of time. This clause can be used to limit how long the prenup stays valid, allowing both parties the option to renegotiate or end the agreement after that specified time.
Do I Need an Attorney for My Lancaster CA Prenuptial Agreement?
Yes - it's important to have an experienced Lancaster attorney draft your Prenuptial Agreement so you can ensure it meets all legal requirements of California Family Law and also accurately reflects your individual circumstances.
Are There Any Topics That Cannot Be Covered by My Lancaster CA Prenuptial Agreement?
Matters pertaining to child custody or support cannot be included in your prenuptial agreement per California law.
What Is a Fair Prenup?
In order for a prenup to be fair, both parties must disclose all assets, liabilities, and debts. This could include everything from real estate investments to retirement funds; credit card debt to other financial obligations. A fair prenup is going to protect the assets of each spouse in the unfortunate event of a divorce and therefore requires full financial transparency. Before a prenuptial agreement is signed, each spouse will need to provide their most recent bank statements, pay stubs, tax returns, stock portfolio, and any other financial records.
How to Get a Prenup in California
Our firm provides personal legal service that is backed by more than 15 years of experience. In that time, we've helped hundreds of clients navigate their cases and reach solutions for their unique situations.
Visit our lawyer reviews to see why clients choose our family law firm when they need to get a prenup in California.
---