Lancaster Child Support Lawyer
Advocates for the Best Interests of Your Children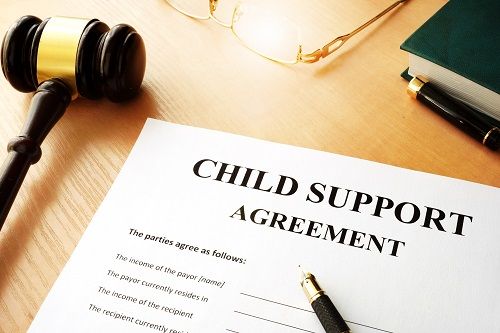 Child support can be a contentious issue following a divorce. Whether you are the primary parent providing support or the parent receiving the child support payments, our firm can help ensure that your rights are upheld and that the best interests of the children are kept at the forefront of the case.
With The Jimenez Law Group, APC on your side, you can expect personal legal services that are backed by more than a decade-and-a-half of experience. Our Lancaster child support attorney is attentive and empathetic, willing to listen to your side of the story and work towards a legal solution that is customized to meet your needs. We offer flexible hours and fast response times.
Call (661) 369-8655 to get started on a consultation with our firm to figure out your next steps.
How Is Child Support Determined in California?
California utilizes a statewide formula in order to determine the amount of child support. This formula is highly complex and takes many variables into account in order to come up with this amount.
The calculation is based on the following, and more:
Number of children
Income per parent
Tax filing status
Tax-deductible expenses
How Long Does Child Support Last?
In California, child support ends when the child turns 18 years old and graduates high school, as long as the child still lives with his or her custodial parent. Support can continue until the child is 19 years old if he or she is still enrolled full-time in high school.
What Happens if You Can't Pay Child Support?
In a situation where you are not able to keep up with your child support payments, you will likely be taken to court for failure to pay. It is important to not only show up, but to show up with skilled representation. In order to make the case go smoothly, start to collect any and all possible records of your personal income as proof that paying the child support order is unreasonable. This can include but is not limited to tax returns and paystubs, or other proof of income available.
How Do I Contact My Child Support Caseworker?
Keeping in touch with the right people in California throughout the child support process is crucial. The Jimenez Law Group, APC, walks clients through the proper steps necessary to ensure compliance with the law. Using the California child support website, anyone can easily get in touch with their caseworker as well. This is useful for making payments as well as getting in touch with your specific caseworker.
Where Do I Apply for Child Support?
Navigate child support with the help of our skilled and experienced Lancaster child support lawyer. The Jimenez Law Group, APC, is passionate about making sure the needs of your children are taken care of and your rights are upheld throughout case proceedings.
Speak with The Jimenez Law Group, APC today. Call us at (661) 369-8655.