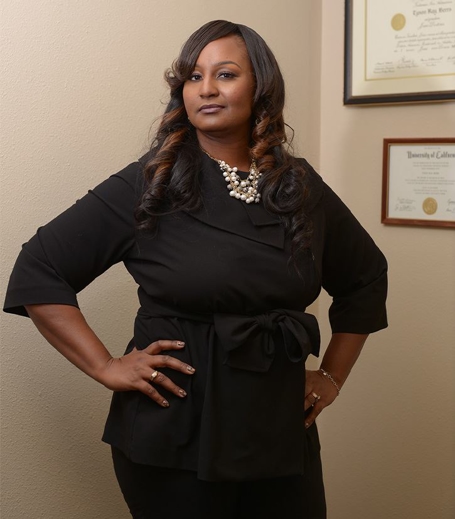 Chellei G. Jimenez
Bio
As a child of a divorce, Chellei Jimenez knows what an impact the end of a marriage can have on a family. When she was only 11, she resolved to become an attorney so that she could help families communicate through this difficult time to make the experience easier for her clients and their children.
The Jimenez Law Group, APC, is different from many family law firms in that Chellei takes a more compassionate approach than most divorce attorneys. Her goal is to handle each case with sensitivity as she vigorously works to achieve the best possible outcome for her clients. She listens carefully to her clients to learn more about your goals and concerns about the case. Working to meet your vision is her priority.
Creating a Layered Attorney-Client Relationship
Chellei builds her relationship with clients based on what her clients need. Some clients simply need her help dealing with paperwork and dealing with the administrative details. However, many people going through a divorce are looking for something more. Chellei can serve as your guide through the divorce process, advising you through complex matters such as child custody and spousal support. Her job as your attorney is to provide you with what you need, when you need it—and to do it with honesty and respect.