Child Custody Attorney in Lancaster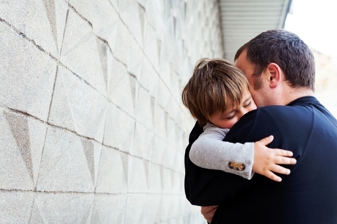 Family-Focused Legal Representation
Custody describes how parents share the responsibilities for their children following a divorce. This is an important decision to make as it will greatly influence your child's life moving forward. Whether you and the other parent are on the same page about custody or have some disagreements, our firm can help you navigate this decision.
The Jimenez Law Group, APC, has helped hundreds of families reach solutions to their cases. Our Lancaster child custody attorney is backed by more than 18 years of experience and is passionate about providing family-oriented legal services that take into consideration the needs of everyone involved, especially the children.
Get started on your case today by calling our firm at (661) 369-8655. Se habla español. We serve clients in the Antelope & Santa Clarita Valleys.
How Is Child Custody Determined in California?
California allows parents to share custody of the children or for one of the parents to have custody. Typically, if both parents are able to come to an agreement about a parenting plan, the judge will approve it. However, if parents are unable to agree on the custody arrangement, the judge will make the final decision.
There are two types of child custody:
Legal custody: This outlines which parent will make important decisions on behalf of the child, such as health care, education, and general upbringing, on behalf of the child.

Physical custody: This outlines which parent the child lives with at what time.
Both these types of custody can be the shared responsibility of both parents or the primary responsibility of just one parent. Custody is decided after the court considers the many factors involved in the case, such as the child's age, the child's health, the ability of the parents to care for the child, and so on.
Child Custody Factors in California
The family law courts in California will consider several factors when deciding on a child custody case. The ultimate goal is always to rule in the best interest of the child. Some of these factors include:
Child's age

Child's health

Parents' ability to care for the child

Emotional tie between parent and child

History of domestic violence

History of substance abuse

The child's tie to home and/or community

Child's preference
For questions or advice regarding your specific case, contact our firm today!
Call The Jimenez Law Group, APC Today for Legal Guidance
Child custody can be a highly emotional and tense issue following a divorce. If you need help creating a parenting plan or wish to modify an existing child custody arrangement, get in touch with our firm to discuss your needs.
Contact us today to learn more about your options.